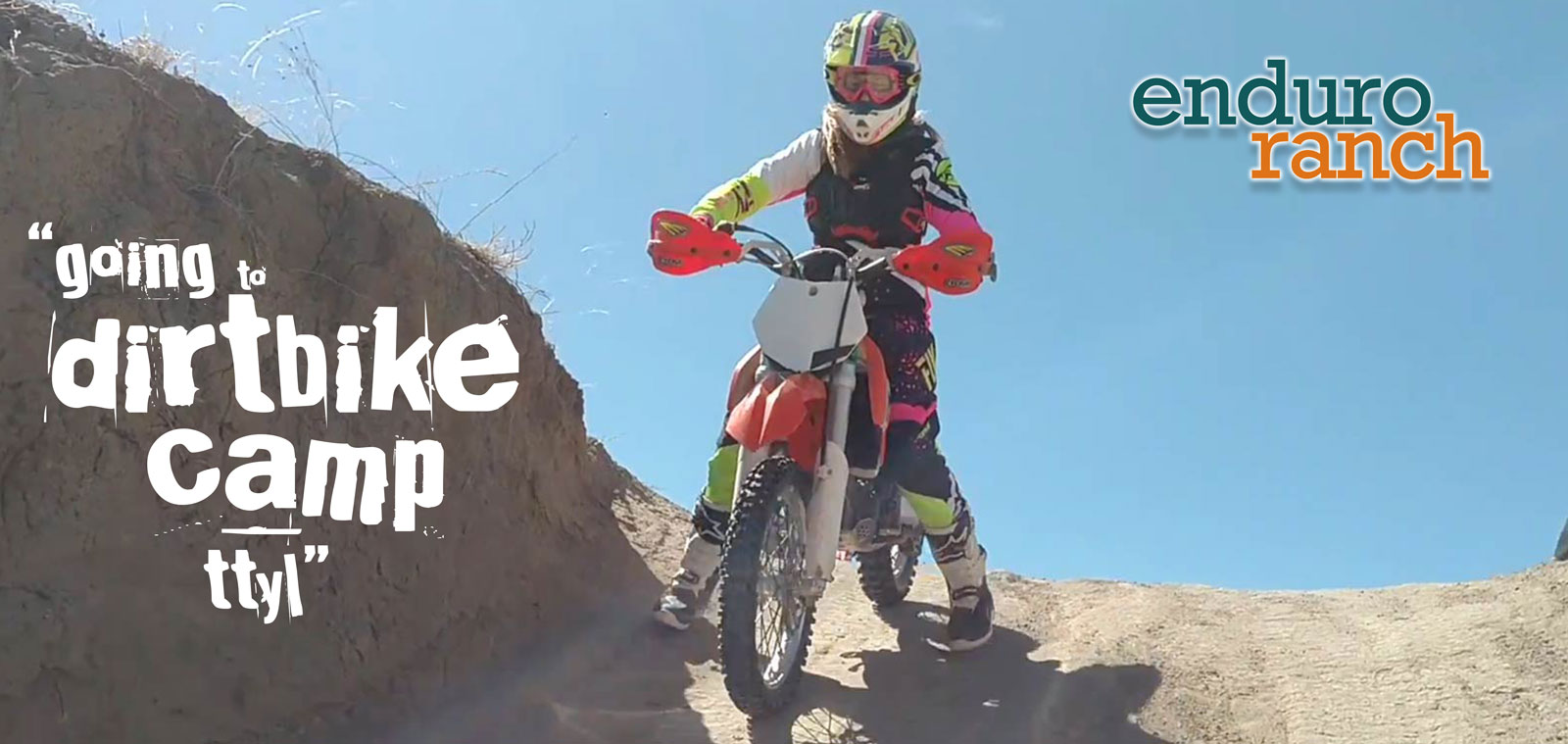 Finally, A Kids' Summer Camp for kids who ride!
Enduro Ranch Ltd. is proud to bring a dirtbike kids summer camp to Colorado. 
2019 is our inaugural year for offering kids (and parents) something that parallels horse camps, climbing camps or outdoor camps, but is all about dirtbiking, dirt bikes and more riding dirtbikes! Yay!!!
This all-inclusive package gives your young rider four days of training, riding and fun in the Colorado Rockies! Pancake breakfasts, campfires, environmental awareness, and bike maintenance training are all part of this fun. To give these kiddos the ultimate experience we'll zip across the sky at the incredible Aerial Camp zipline adventure, cool off during 1/2 day of whitewater rafting, and make a splash at Mt. Princeton natural hot springs. Plus we'll get in a good high country hike or two.
HERE'S WHAT'S INCLUDED:
4 Days of Riding (Minimum of 4 days – unless weather puts a complete whammy on things)
Education (Dirtbike maintenance, safety, trails & wildlife)
Aerial Course and/or Zip Line
Whitewater Rafting (1/2 day)
Black Canyon Hike
DETAILS:
Dates: Sunday June 9 – Friday June 14
Ages: 8-14
Dropoff and Pickup Location: Denver Area (In-Person Airport pickup and drop-off is available for additional fee)
Bike & Equipment Rental: Available
Maximum Kids: 8
Lodge Location: Olathe VRBO*
Meals: Included
Guides & Coordinators: 3 (min 2 first aid certified Guides)
Boys vs Girls (Separate room in lodge for girls and female adult)
PRICING
Price: $1499.00/kiddo
Bike & Equipment Rental: $55/day
Airport Pickup and Dropoff: $75/ea
EXTRAS
All kids will receive a sticker pack, access to the online photo album and oodles of Instagram moments!
We can't guarantee Colorado weather, but we can guarantee your kiddos will fall asleep in the car on the way home. 🙂
If you're ready to sign up we require a minimum of 50% deposit and the remainder 7 days before the event.
Need more information about kids summer camps.
Fill out the information below and we'll be sure to get back in touch with you asap. Or you can just give a call (970)315-2616.
"My kid wants to go to a dirtbike summer camp near."
"Is there a safe summer camp for my kid? He's a motocrosser . . ."
If this sounds like you, we've got ya covered. We've been working hard to sett up kids' motorcycle off road summer camps for 2019. Classes will begin in eary June and will run through mid August. That should offer a chance to ride, learn and have an outdoor camping adventure before heading back to school for the fall.
Give those critters what they want . . . to ride!
"Where can I ride my dirtbike near Denver?"
"Where are there off road single-track trails near Boulder?"
If you're asking these kinds of questions, you've likely just bought a dirtbike, are coming from out of town or you want to rent a motocross bike and hit the enduro trails of Denver, the front range or Colorado interior rocky mountains. In any event, we're here to help you get to where you want to go. We offer Catch & Release, Half day, Full Day and Overnight rides.
Don't spend all day driving around looking for a trailhead. Let's get you to the kind of ride you want.