Classes | Camps and Clinics
Enduro Ranch provides Group and Private Instruction for kids, adults, families or your unique clan on Colorado's Front Range and Western Slope.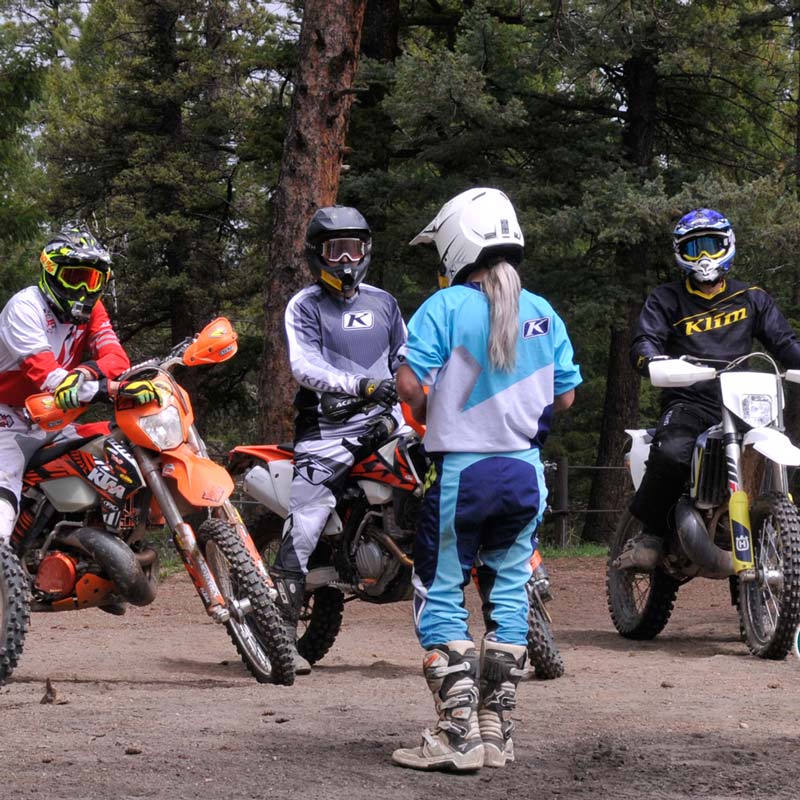 We get you from here . . .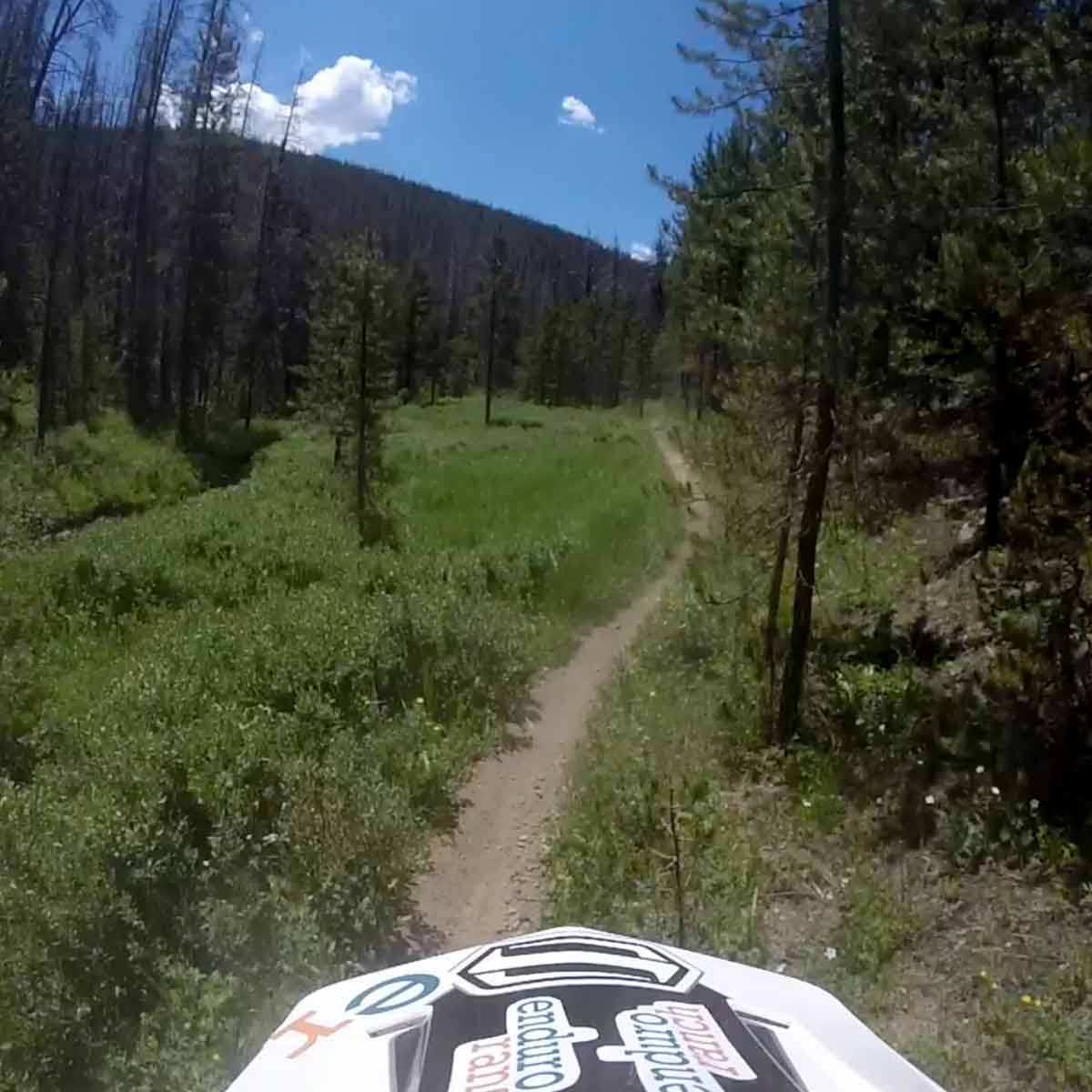 1-3 Day Programs
Progressively putting new skills into action, riders begin with a full day of training and by Day-3 spend a full day on the trail.

The experience of Enduro Ranch's unique and individualized attention within group lessons or private instruction will give you confidence as a rider and peace of mind as a parent or partner.
Training for off-road motorcycle trails, recreation, dual sport or enduro racing is an ideal way to learn how to have:
better control
more awareness
safer rides
efficiency and endurance
confidence
And, you'll likely increase your speed.  😉
CLASS LOCATIONS
Front Range: Thunder Valley MX Park, Rampart Range, Rainbow Falls & Westcreek/Divide, RAM Off-Road Park, IMI Motorsports Complex
Western Slope:  Peach Valley OHV, Dry Creek, Hartman Rocks
Private Instruction Locations: Private property and all Front Range and Western Slope Locations.
Front range riding in the Pike National Forests under special use permit from the Forest Service, USDA.
The 3-Day program provides the best opportunity to gain new skills, practice, them on Ride Day! at one of our safe, scenic and challenging locations. We're committed to working with every rider to achieve their dirtbike goals.
First Timers & Beginners Course
If it's your first day ever on a dirtbike or your new to off road riding and it's your first outing with Enduro Ranch, First Timers is for you. You may have ridden on the street, haven't ridden in ages or you've never even saddled up on a motorcycle. Either way, this is your starting place. We'll make sure you have an awesome #firstdayever.
THE FOCUS: Getting you COMFORTABLE and establishing GOOD RIDING HABITS.
If you need a bike
We supply kids bikes and equipment as part of the class. Easy peasy.
Adult bikes can be rented via Enduro Ranch from our partners at Ride Mtn Moto and Extreme Rentals. Standard Adult bikes are $175/day while Premium Bikes (KTM, BETA, GasGas) are $250/day. And we'll supply all the gear.
That's it!
You've got your own equipment
Right on! Just show up at 10:00 with your bike, get your gear on and throw a leg over.
For multi-day courses we'll store your bikes overnight for free. And, we'll transport them to other locations if we're hitting more than one spot during the dirtbiking training camp, class or clinic.
If you have your own bike and loading and unloading is daunting, we're always ready to help out.
No sweat.
Beginner 3-Day
Instruction 1%

Free Ride 99%

Free rentals for kids

Overnight dirtbike storage

Transportation to the trailhead

On trail experience

Picnic in the pines
First Timers + Ride Day
Instruction 50%

Free Ride 50%

Overnight dirtbike storage

Free rentals for kids

All equipment provided

Adult rentals available
Beginner 1-Day
Instruction 80%

Free Ride 20%

Free rentals for kids
Parent's often join the fun. Whether you decide to take separate courses or learn together as a fam, you're welcome to stick around and watch your kids ride. Or go for a hike, run errands or head back to work. You're kids are good with us from 9:30-3pm.
For those in our 3-Day courses, Parents are welcome to drive to the trailhead at Westcreek, Divide or Rainbow falls, or, we'll load up the munchkins on Day 3 and transport them to the moon and back.
Day 1 & Day 2 – Pickup and drop-off at Thunder Valley Park or RAM Off-Road Park 10:00-3:00
Day 3 – Pickup and drop-off at Thunder Valley Park 9:30 – 5:00
Don't waffle. Sign up and ride!
Guided rides are the best way to discover a new area. Call or Contact a honcho for a custom plan or check out our Schedule for upcoming events.
Rentals
Motorcycles – Rent a kids dirtbike from Enduro Ranch when you're taking a lesson.
Equipment – We have a variety of sizes for kids including helmets, googles, gloves, elbow pads, knee pads, boots and pants. Just shoot us an email or call for more details.
Rides Custom Programs
Don't see what you're looking for? We can tailor a class to your needs.  Just call or email.