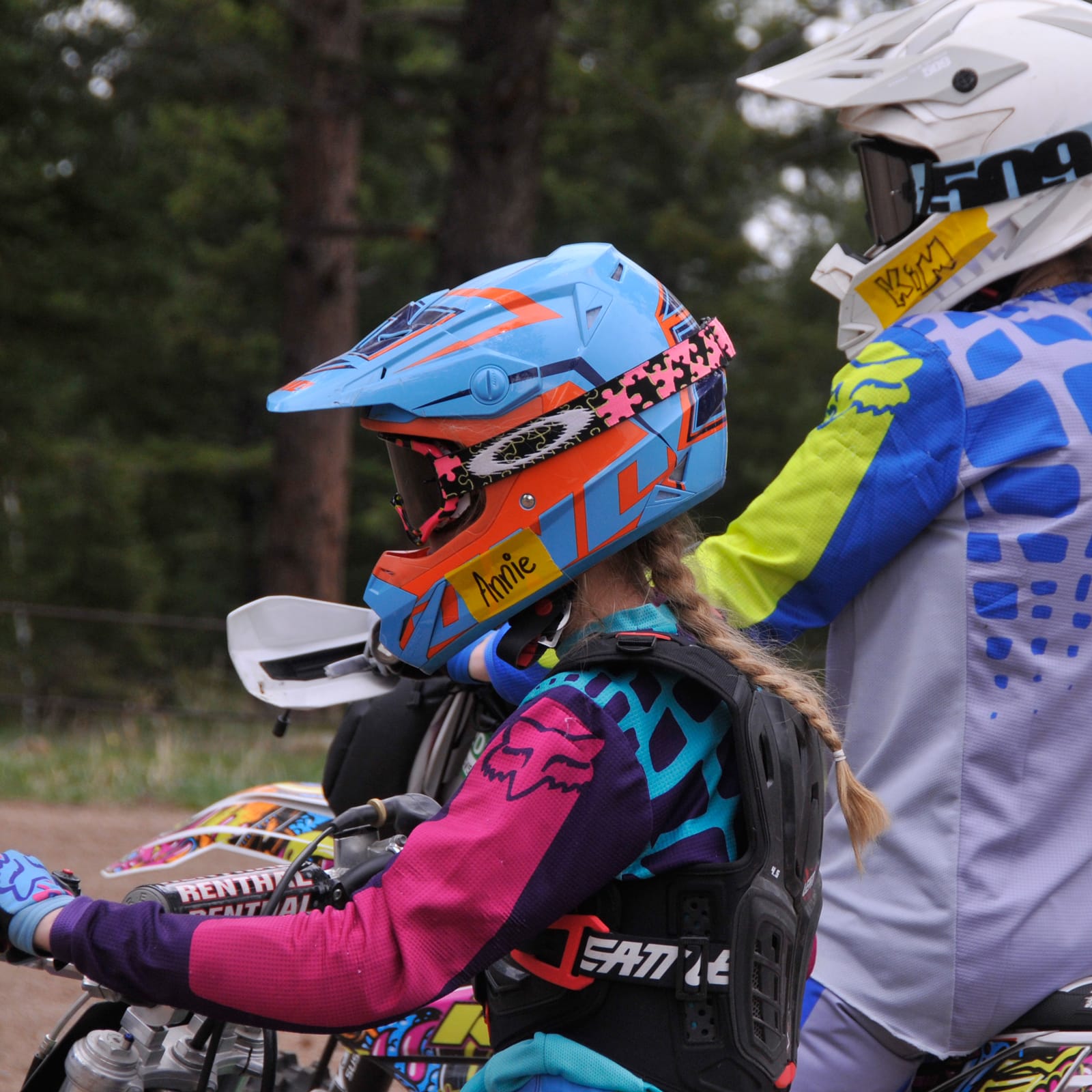 We give Beginners, Novice, Intermediate and Expert dirtbike and enduro riders the opportunity to throw a leg over and level up. It doesn't matter if it is your first day or 15th year, practicing the good habits of balance and control will make you a better, more confident, faster and safer rider. And, you'll have the energy to ride longer.
Crossing over from your ADV bike or street bike and want to learn how to ride better on the trails? Sign up. You'll get all the dirt then feel ready to get off the grid.
Classes for kids, teens and adults. Get signed up and let's get you on to your #heroride.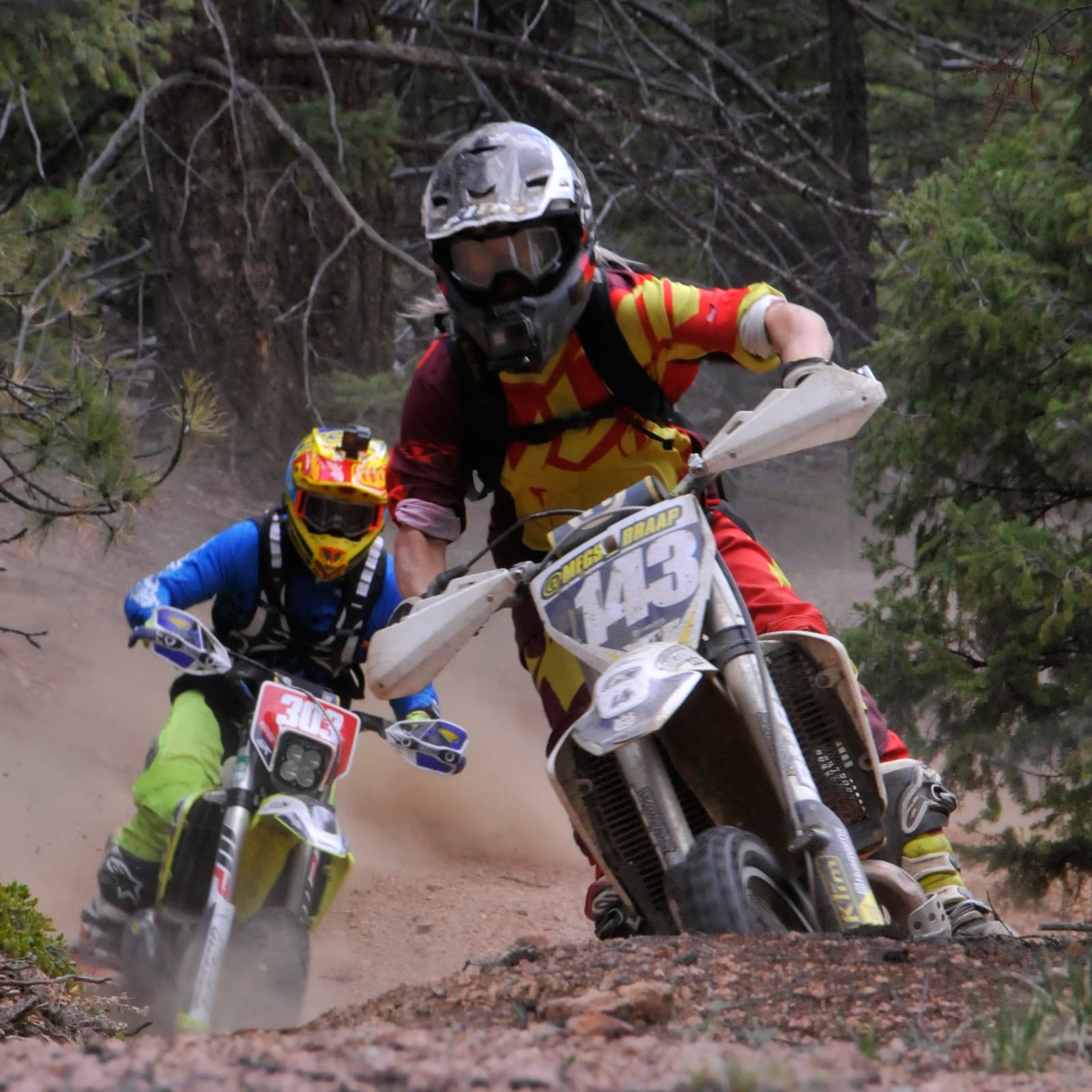 If you're looking for an expert guide to Colorado's high country trails and mountain passes or simply the best enduro singletrack rides near Denver, Colorado Springs, Fort Collins and Boulder, welcome to Enduro Ranch.
Our goal is to get you out riding legal terrain you seek most. Enduro Ranch is permitted by the USFS and/or BLM in multiple areas of Colorado.
We make it quick, safe and hassle-free. Browse and sign-up for a scheduled group rides. Or, we'll tailor an experience just for you.
Kids, parents, buddies all welcome.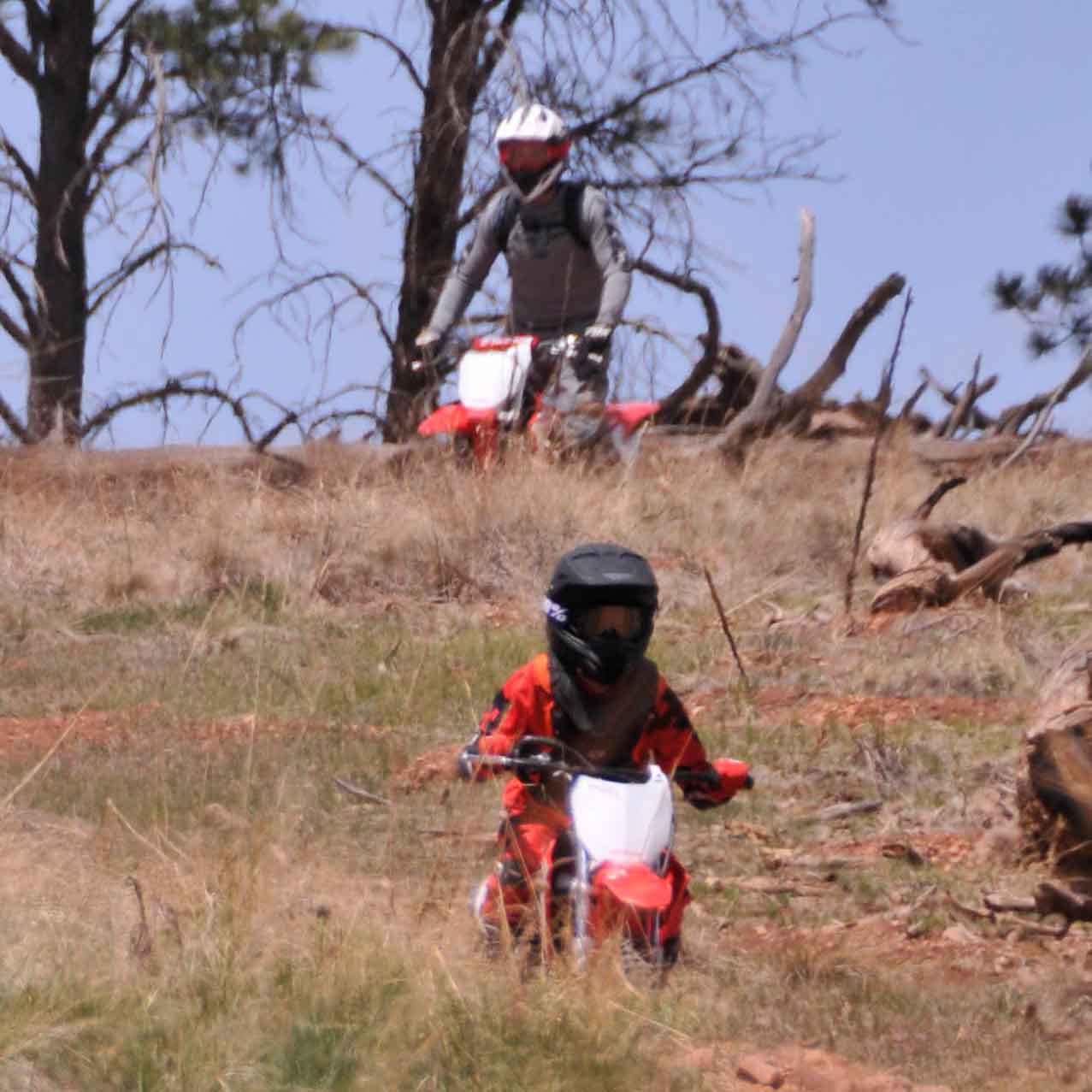 Get all the dedicated time and attention you need to get started or level up. Private lessons are geared towards your individual goals. You may be planning a trip, running out of gas or just tired of 2nd place moustache. Or perhaps you just want to ride more places feeling more confident. Take the time for private motorcycle trail riding instruction. You'll ride away with techniques to work on and new skills to apply to your next ride.
4-6 hours / $525 Session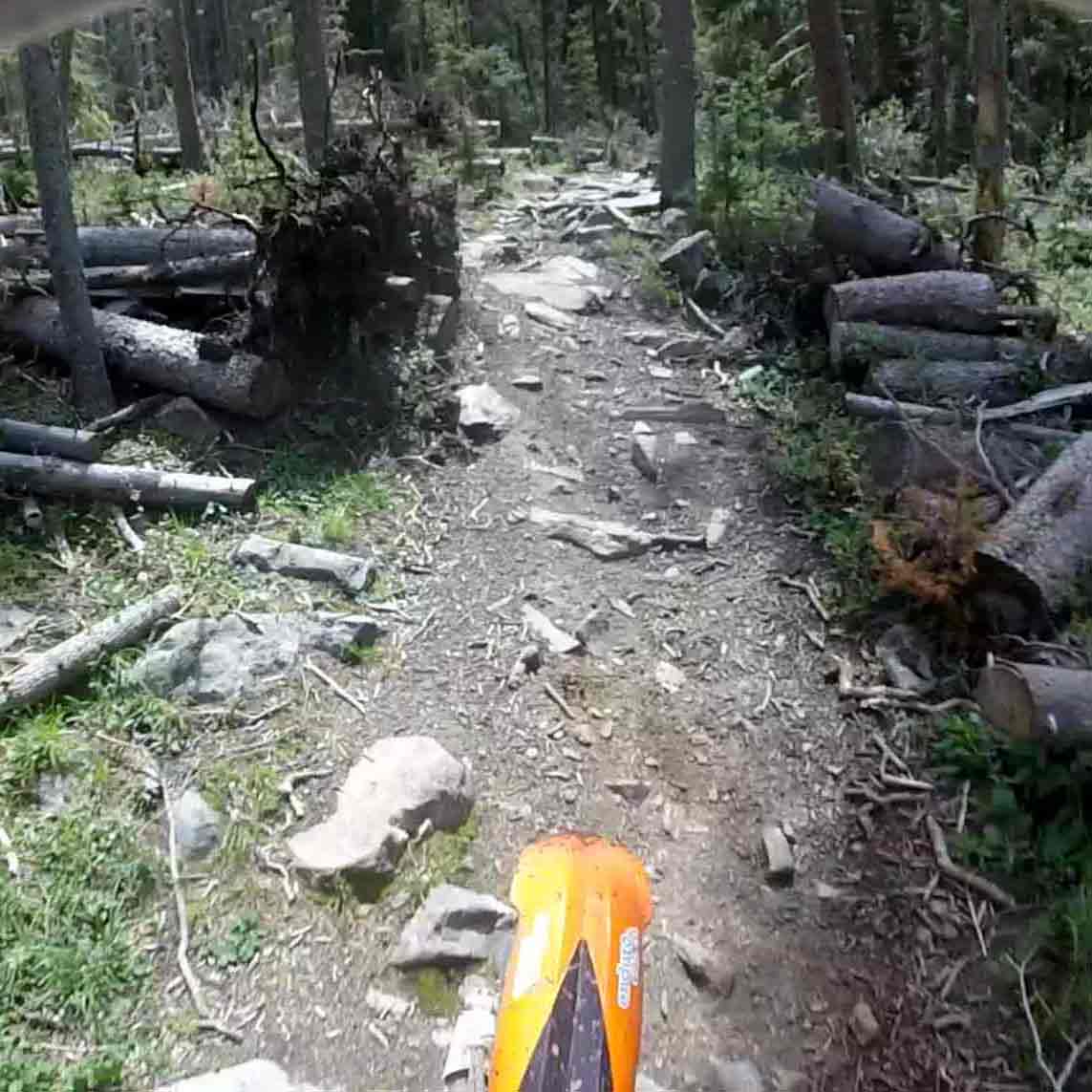 You've got a group ride or family vacation in the works. And, in either case, it's tough to please everyone. You might even get the "one size does not fit all" teenage angst. But neither skeptical single tracker nor hormonal drama-tude teenager can resist dirtbiking on a custom trip with trails just for them. With 3 major riding areas for skill levels noob to hero, they can challenge themselves or bask in the rewards of years of practice . . . or both. And, if you want instructed guiding? We can roll that too.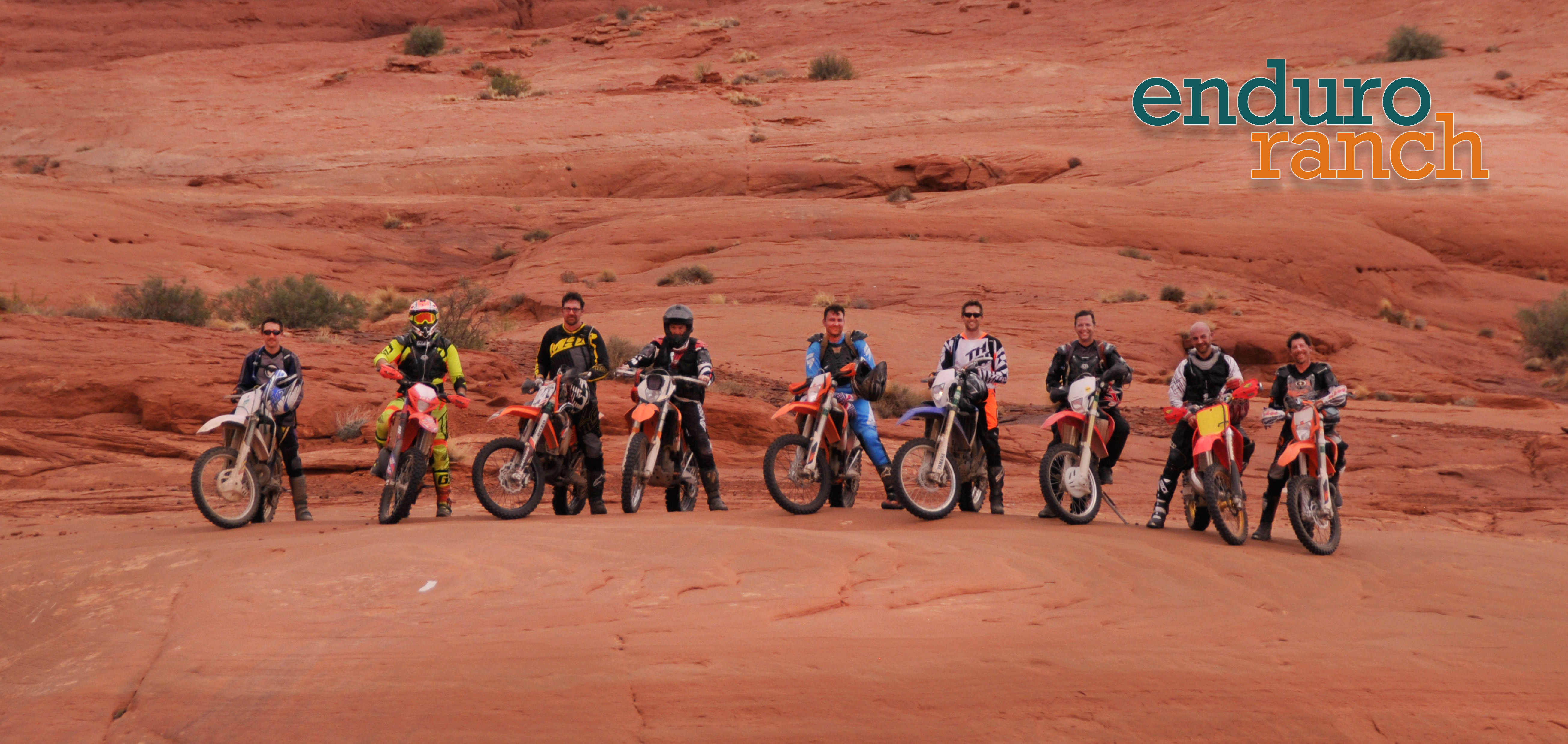 Just wanted to thank you for an awesome lesson!! Your keen eye to subtle changes was great. Thanks for your patience. I definitely felt like I improved!! I
Scheduled a private lesson with Brett and he exceeded my expectations. I asked for a balanced day of learning, fun, and a tour of the area. He was able to seamlessly combine all three. I will be back!
Brett is a prepared instructor with a well developed lesson plan and a relaxed demeanor. He has an instinctual ability to look at a situation and break it down to identify and correct problem areas.
COVID-19 Update
We're still riding!  Dirtbikers are turning out in record numbers at Thunder Valley and RAM Offroad!
Enduro Ranch is committed to playing it safe with this pandemic and encourage you to do your part as we collectively make it through these new and challenging times. Here's what we're doing to prevent meltdown.  COVID SAFETY
Colorado's premier resource for dirt bike riding, education and enduro vacations.
Clinics, training programs and tours from beginner to expert.